Located in Manhattan, the Murray Hill neighborhood has a rich history that extends over 200 years. This neighborhood is known for its stunning pre-war buildings, 19th-century townhouses, and post-college co-eds. The variety of historic housing choices, a plethora of museums, and picturesque architecture in this Manhattan neighborhood makes Murray Hill an exciting place for any potential buyer.


1. Italianate style
One of the most popular design styles that you can expect to see in Murray Hill is the 19th-century Italianate style. Architects in this era took inspiration from 16th century Italian Renaissance architecture. Despite their urban sensibility, many Murray Hill homes pull inspiration from farmhouses in the Tuscan countryside.

Defining characteristics of the Italianate style include formal window crows and ornate cornices, porches, and doorways. Italianate Manhattan homes typically consist of a low-pitched or flat room and often stretch two or three stories. The Italianate style was eventually overshadowed by the Queen Anne style, representing an intriguing chapter in Manhattan's rich architectural history. This style is beautifully illustrated in Murray Hill.
2. Art Deco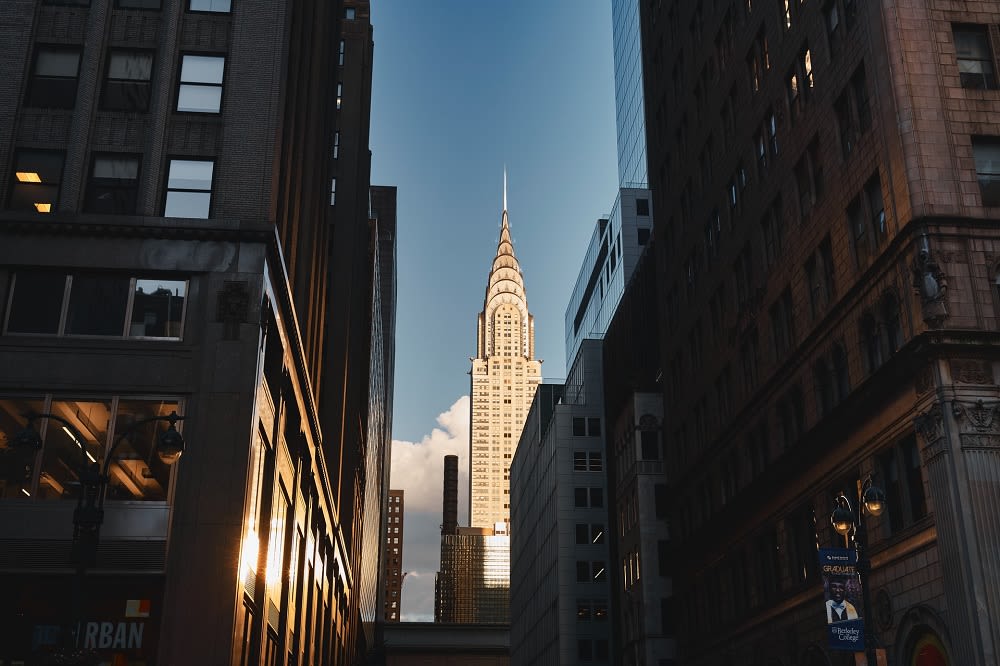 Chrysler Building

Throughout Murray Hill, you can expect to see a fair amount of Art Deco-style homes. Originating in the 1920s, this style is heavily influenced by the geometric forms of Cubism. Art Deco rapidly gained momentum and developed into a major architectural style in Western Europe and the United States during the 1930s.

Art Deco masterfully combines modernist lines with rich materials and colors, resulting in an eclectic mix of old and new. Art Deco also doesn't refer to a singular style but a collection of various styles that emerged in opposition to Art Nouveau in Europe. The Chrysler Building in Murray Hill is perhaps the most outstanding example of an Art Deco skyscraper. At 1,048 feet, this skyscraper was the tallest building in the world for a brief period. Many Murray Hill homes maintain a nod to the neighborhood's Art Deco heritage.
3. Beaux-Arts style
Beaux-Arts became the primary style of architecture in the U.S. in the late 19th century and early 20th century, taking inspiration from classic Greek and Roman structures. Some defining features of the Beaux-Arts style include its focus on symmetry, a hierarchy of interior spaces, classic details, highly decorative surfaces, and statues and figures embedded within the facade.

In Manhattan, you can find Beaux-Arts in government buildings and important cultural sites. Murray Hill is home to "Grand Central Station"—a perfect example of the Beaux-Arts influence. Built in 1913, this hub is famous for its scale, incredible detail, stunning celestial ceiling, and iconic four-faced clock. Buying a home in Murray Hill could mean a daily commute to one of America's most iconic Beaux-Arts buildings.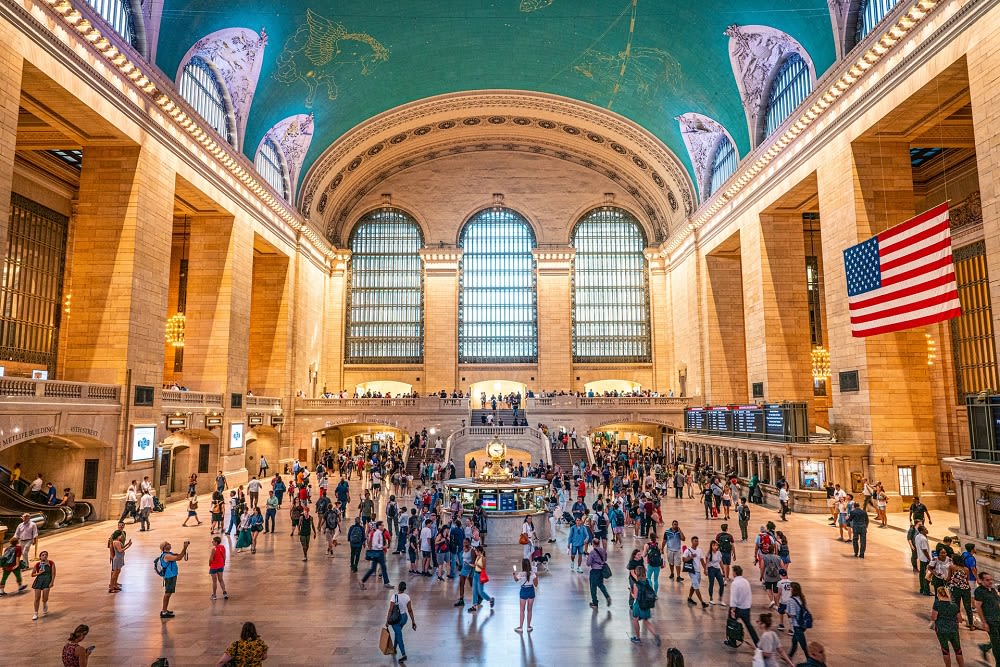 Grand Central Station
4. Federal
Throughout Murray Hill, you will encounter Federal style buildings and homes. Found in some of the oldest neighborhoods in Manhattan, Federal architecture is an adaptation of Georgian style with a modern twist. Most Federal-styled buildings in New York City are made of brick, generally have low stoops, and often include cast or wrought iron handrails.

Murray Hill Federal houses generally have three floors, simple and small cornices, and dentil moldings. Much like Georgian architecture, Murray Hill's Federal homes are flat with six-over-six window courses. Luxury Murray Hill homes in this style include more intricate entryways that pull from classic Roman columns and pediments. These homes retain their value, with residential architecture that was built to last.

If you're looking for a home in Murray Hill, contact Piere Michel today. Piere Michel's team can expertly walk you through the Murray Hill home buying process from start to finish and help you find a home that's right for you. With a deep knowledge of Manhattan luxury real estate, Piere Michel can help you find a house that builds value and truly feels like home.