Living in bustling and hectic New York City can be a stressful experience for students! It's no secret that rent prices in the city are some of the highest in the nation, and with college tuition already taking a hit on your bank account, it can be daunting to search for an affordable apartment.

New York City consists of five boroughs: Manhattan, Brooklyn, Queens, the Bronx, and Staten Island. Most people are aware that Manhattan is by far the most expensive borough in which you can live, so if you're not interested in living on your college's campus, it's best to broaden your horizons and look to the other four boroughs, where you can find some genuinely incredible options. Read on to learn more about the best New York City neighborhoods where students can thrive.
1. Morningside Heights
If you have your heart set on living in Manhattan but are concerned about making rent, never fear—an excellent option is Morningside Heights, an Upper West Side neighborhood that's home to prestigious universities Columbia and Barnard. Because of the proximity of these major schools, Morningside Heights is packed with students, which means there are plenty of fabulous cafes, restaurants, and things to do in the area.

Students who live in Morningside Heights love to study over a cup of coffee at the Hungarian Pastry Shop or go for a run through Sakura Park. Go shopping at the Greenmarket on Thursdays and Sundays, meet up with friends at the board game cafe Hex & Company, or try out rock climbing at Steep Rock West. Of course, the neighborhood is packed with restaurants from all over the world; whether you're craving ramen, pizza, Mexican, or Ethiopian, there's a place in Morningside Heights that you'll love.

If you need to get around the city for internships, jobs, or visiting friends, hop on the 1 train to Midtown, and you're on your way! You can get to Union Square in about 30 minutes, and of course, Columbia University is just steps away. This neighborhood is essentially the campus for both Columbia and Barnard. However, even if you're not attending one of those two schools, the area still offers plenty of student-friendly services and amenities. Students at any university will appreciate the affordable rents and easy MTA access. Parents will be relieved to learn that the crime rate is relatively low, and students will love living in an area that's packed with people their age—lots of great new friends to meet!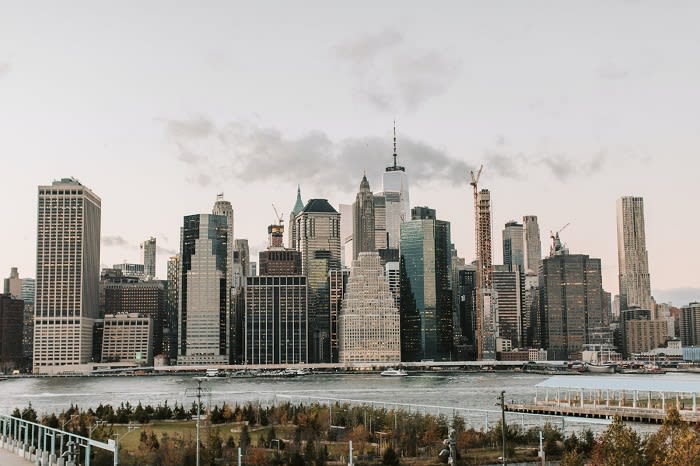 2. Washington Heights
If you don't mind living uptown to retain that coveted Manhattan address, the vibrant and diverse Washington Heights area might be right up your alley. Immortalized in Lin Manuel Miranda's Tony-winning musical In the Heights, this neighborhood is growing more popular with college students and young adults by the year; they're attracted by the blending of fascinating cultures, green parks, and the plethora of unique and authentic restaurants.

Students living in Washington Heights benefit from a wide array of global cuisine; no matter what you're craving, odds are there's a restaurant in the area that you'll love. Try authentic Cuban and Dominican dishes at El Floridita, snack on baked goods at Carrot Top Pastries, or enjoy Mexican food from Grito Mexican Grill. Head to Bodega Pizza with your friends for Friday's open mic nights, or relax and study in scenic Fort Washington Park.

As of 2018, Washington Heights was home to more young adults than any other Manhattan neighborhood; in fact, the New York Post has even declared Washington Heights to be "the new Williamsburg," referring to its young and hip culture. Many apartment buildings have undergone significant remodels over the past few years, so students can expect to find larger apartments perfect for sharing with roommates. While Washington Heights is located at the very top of the borough, commuting is no problem; grab your coffee-to-go, hop on the train, and you can make it to Union Square within 35 minutes.
3. Inwood
With affordable rents and larger apartments, the Manhattan neighborhood of Inwood may be a dream find for many New York City students. Located near Washington Heights, Inwood is an older and somewhat quieter neighborhood that remains diverse and vibrant. Athletic students can bike down to the West Village thanks to the Greenway, and the area even offers a fun Inwood Canoe Club to get you out onto the Hudson River.

Keep in mind that the commute downtown might be a bit frustrating, with NYU and the New School located around an hour away—but if you're hoping to find a spacious and affordable apartment that's still located in Manhattan and don't mind some train rides, Inwood will be a great fit!
4. Fordham, The Bronx
As the name implies, the Bronx neighborhood of Fordham is located near the elite Fordham University, one of the oldest universities in New York State. This area is known as a college neighborhood with all the benefits of that title: lower rent, a young population, and tons of dining and nightlife opportunities. Beautiful sights like the New York Botanical Gardens and the Bronx Zoo are located just steps away, so there's no shortage of fun things to do! Fordham students also love hanging out at Howl at the Moon or trying authentic and delicious Italian food at Roberto's.

Just because you're living up in the Bronx doesn't mean you're cut off from the heart of the city. If you need to get into Manhattan, the commute isn't bad; hop on the train and get to Midtown within 45 minutes and an hour to the Financial District.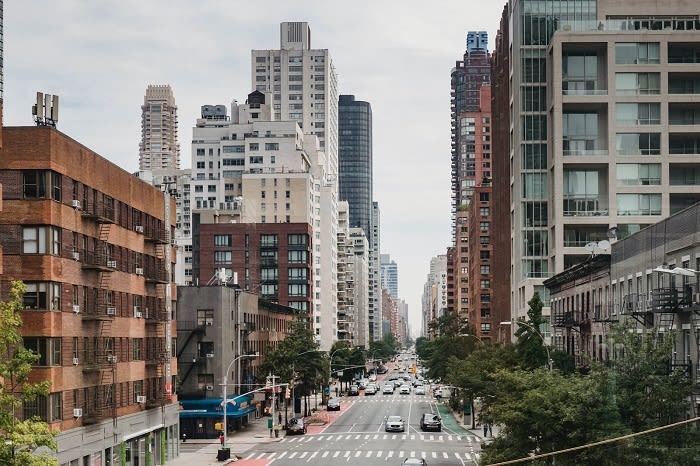 5. Astoria, Queens
This up-and-coming neighborhood is a popular option for both students and young professionals, a great way to live close to the Manhattan action without paying Manhattan rent prices. Many Astoria apartments and rowhouses are older and more unique, and residents have easy access to the N and W lines, plus a ferry to the waterfront. Heading into Midtown? Hop aboard the F train from Astoria, and you'll be there in just about an hour, while NYU students can get from home to their first class in just over thirty minutes.

Lots of condos are available in Queens nowadays, so Astoria is definitely an area to check out! There are plenty of great things to do in the area; college students love going for a run or just enjoying the sunshine in Astoria Park, shopping and dining on Steinway Street, or, for students who are of age, grabbing a drink with friends at the Bohemian Hall & Beer Garden.
6. Bushwick, Brooklyn
Another super popular neighborhood for students, Bushwick is one of Brooklyn's most affordable areas to live in. This neighborhood has been steadily rising over the past decade, with more and more coffee shops and restaurants popping up each year. Condo living is also flourishing in the Bushwick area; if purchasing a unit is feasible for you, you may want to look into it, as Bushwick's popularity is only growing.

The commute to your university might be a little longer depending on the location of your campus, but if you don't mind an hour train ride to Midtown, you'll love living in Bushwick. There are plenty of fun things for college students to do in the area, from breakfast at the Bushwick Diner to hanging out at Maria Hernandez Park.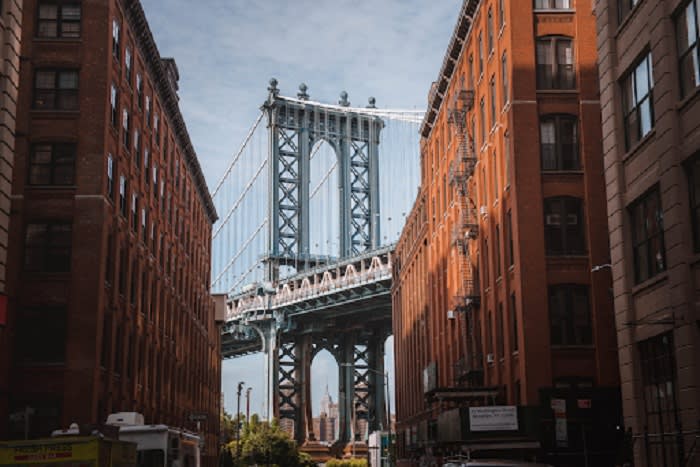 7. Greenpoint, Brooklyn
For homesick students craving a small-town feel amid urban chaos, Greenpoint may be a great fit. The neighborhood is fun and lively with lots of delis, cafes, bars, and artsy culture. The Manhattan skyline towers over Greenpoint, a view that will take your breath away even if you see it every day. Greenpoint remains affordable for students, who can bike to most downtown campuses in 30 minutes or less.

Lots of gorgeous and historic buildings are located in Greenpoint, including some iconic Brooklyn brownstones. The community atmosphere is strong in this neighborhood, which plenty of students might enjoy; there are many ways to get involved locally. It's also easy to meet people and make friends with your neighbors, as plenty of events and get-togethers are always going on. Greenpoint has some fantastic vintage shopping, with boutiques like Dusty Rose Vintage and Mirth Vintage right around the corner. Students also love dining at authentic Mexican restaurants like Oxomoco or Calexico, and coffee shops like Sweetleaf and Odd Fox Coffee are popular study spots.

Searching for luxury New York City real estate? Contact the knowledgeable and experienced Piere Michel Team today! We are a premier real estate firm based in New York City and will be happy to help you find a fantastic new home in the New York City area.