Battery Park City is a 92-acre planned community on the southwesternmost tip of Manhattan. It sits beside the Financial District, famous for Wall Street, the museum of American Finance, and South Street Seaport Historic District. Much of the neighborhood borders the Hudson River, and with views of the water to accent every moment, who could complain?

This neighborhood feels like a little slice of paradise inside of the bustling city. These are the seven reasons people love living in Battery Park City.


1. Esplanade
The Esplanade runs the entire length of Battery Park City, from Stuyvesant High School at the north end and Historic Battery Park at the south end, with a long walking and biking path made from concrete and granite pavers. Get a breath of fresh air as you stroll along the Hudson River or take a break on one of the public benches or the well-cared-for green spaces along the way.

Strung along the Esplanade are five parks, each with its own features. A volleyball court awaits a scrimmage of three on three, a basketball court features an adjustable hoop for age ranges and skill levels, and ball fields are available for other activities like soccer, lacrosse, and kickball. Family and child-friendly parks are available with water and sand play features and specially designed equipment to stimulate their play. No equipment? No problem! Head to the Park House at Rockefeller Park to rent toys, sports equipment, books, balls, games, and activities for free.

Sculptures and art installations dot the entire route of the path for visitors to view and enjoy. View sculptures such as Ape and Cat (at the Dance), Eyes, Resonating Bodies, and The Real World.
2. Brookfield Place
Previously the World Financial Center, Brookfield Place is the best shopping experience in the neighborhood. Home to name brand shops such as Louis Vuitton, Tory Burch, Michael Kors, and Davidoff. Brookfield Place is the destination for locals looking to dress to the nines. But that's not all. Brookfield Place features an outdoor plaza, a marina, the Winter Garden, the 19th-century Castle Clinton, monuments such as the Irish Hunger Memorial, the Skyscraper Museum, a sea glass carousel, and the battery that the area is named after.

This neighborhood is also home to restaurants such as Black Seed Bagel, Blue Ribbon Sushi, Ani Ramen, and Num Dang. The Le District French Marketplace is a uniquely French experience in Battery City Park. The market is organized into specific culinary sections, while the cafe district features coffees and coffee treats, pastries, crepes, chocolates, and other French treats to entice your palate and complement your day. The Market District offers visitors the opportunity to shop at the market's fishmonger, the Bar A Frites, rotisserie, charcuterie and cheese space, boucherie (butchery), and more.
3. The Winter Garden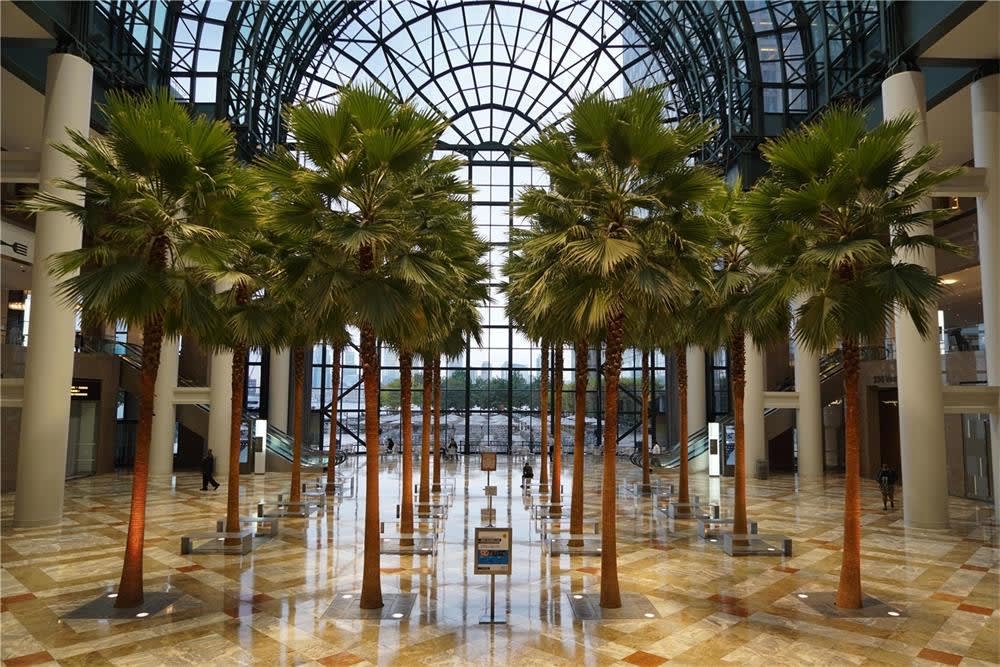 Credit: John Mini Distinctive Landscapes

The Winter Garden is an enclosed glass forest inside Brookfield Place. This ten-story glass vaulted pavilion is home to 16 40-foot tall palm trees — the only thriving palm trees in Manhattan, which grow up to six inches every year. Check out the palm trees when they're lit up at night for a brand-new nature experience.

The Winter Garden has long played host to concerts, symphonies, and exhibits. It also serves as a home for screenings during the popular TriBeCa Film Festival. Visit in the winter months to go ice skating on the outdoor skating rink, which turns into a tennis court during the summer. If you like to sit in public to get your creative work done, utilize the free WiFi!
4. Luxury Amenities
The luxury high-rise residential apartment buildings in Battery Park City offer residents a few extra perks that you don't typically see. Residents in buildings such as the Solaire and the Visionaire are living sustainable, greener lifestyles just by living where they do.

The Solaire is energy-efficient and made with naturally harvested building materials. A 24-hour concierge is available to help with your every need. The rooftop terrace with organic herb gardens is the ideal place to relax and unwind. Drop off the children at the Playroom, which has fun classes to keep them occupied while you take advantage of the fitness center. Whatever the need, residents have it all close at hand. Pools, residential lounges with kitchens and fireplaces, saunas, and indoor valet parking are just a handful of the various perks for residents living in Battery City Park.

Three dog run parks placed throughout the neighborhood accommodate pet owners living in nearby apartment buildings. Dogs are residents too, and they have their own space. Find them at Kowsky Plaza, Warren Street, and West Thames Street.
5. Easy Transit/Commute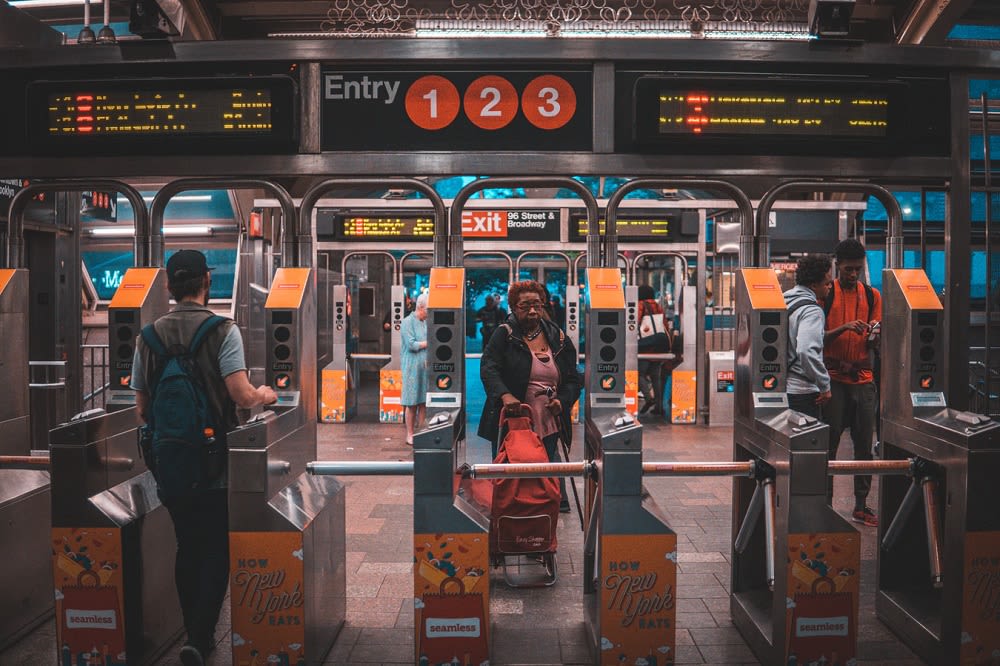 Commuting to work is a breeze thanks to the local public transit options available. Easily access nearby neighborhoods via the M9, M20, M22, or Downtown Connection buses. Subway lines one, two, three, four, and five are accessible to Battery Park City residents at three different locations in the area. The Path train is a great transit option for those looking to get around the neighborhood quickly. Or take the greener method of transport and bike to work! You don't even have to own your own bike — Battery City Park has five Citi Bike bike-sharing stations.

Residents also have access to the Oculus Transportation hub at the World Trade Center. The Oculus is home to 12 subway lines, a PATH station, and dozens of retailers that serve the million people who come through the area every week.
6. Day Trips
When you're caught up in the hustle and bustle of the city, it can be difficult to appreciate the beauty that surrounds you. Luckily, there are several places just outside the city that are waiting for you to stop by and relax. Utilize easy access to the Staten Island Ferry and view the New York skyline as you head over to Staten Island for a day. Visit Staten Island Winery for a taste of locally produced wines or the Vino Divino School of Wine for a chance to make and barrel your own wine.

Mohonk Preserve, about two hours away by car, is made up of more than 8,000 acres of forests, cliffs, ponds, and streams. 70 miles of carriage roads are the ideal place for horseback riding, more than 1,000 rock climbing destinations are waiting to be explored, and over 1,400 hundred species of plants and animals await visitors of the Preserve. Start your hike at one of five natural trailheads, with options for every skill level, age, and disability. Run, bike, or walk along the Undercliff-Overcliff Loop along wide, level carriage roads for a beginner's taste of the outdoors.
7. Sailing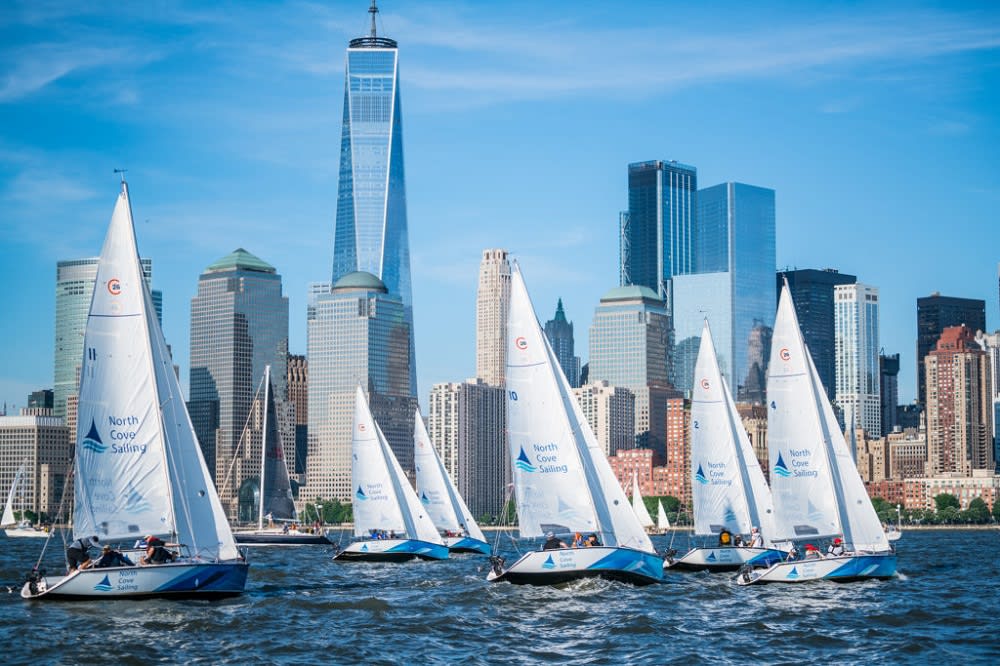 Credit: North Cove Sailing

One of the benefits of living beside a river and an ocean is the pastime possibilities that open up for you. The Battery Park City area is a great place to be for those who have an interest in sailing along these waters. Perhaps riding the New York Waterway Ferry has inspired you to learn how to sail — now there are options available for every skill level.

Take classes, attend clinics and seminars and earn your sailing certifications with North Cove Sailing. This sailing school offers memberships with discounts on classes, access to the sail season that takes place May 1 through October 31, and the ability to participate in the spring and summer eight-week racing series. Learn everything from Sailing 101 to coastal navigation to mastery classes for the experienced sailor, all in North Cove.

For residents who aren't looking to get hands-on with their sailing experience, True Sailing NYC offers two to eight-hour-long private sails for up to six guests aboard a 42-foot Catalina sailing yacht. A partially shaded cockpit is operated by a U.S. Coast Guard-licensed captain and a highly knowledgeable first mate. Enjoy luxurious amenities such as surround sound speakers, a refrigerator, two bathrooms, and the option to add food or a photographer for those extra special moments.
Living in the city has its perks, but living in Battery Park City provides residents with more than they could imagine. If you're ready to get a taste of the city lifestyle and purchase a piece of Battery Park City real estate, contact Piere Michel today.